HONSUN Visited the 9th China Information Technology Expo
---
On April 9, 2021, our marketing and technical personnel visited the 9th China Information Technology Expo. This expo focused on the core contents representing the future development of the electronic information industry, including smart homes, intelligent terminals, artificial intelligence, integrated circuits, ultra-high-definition displays, big data storage, smart connected cars, intelligent manufacturing, 5G and the Internet of Things, e-sports, etc.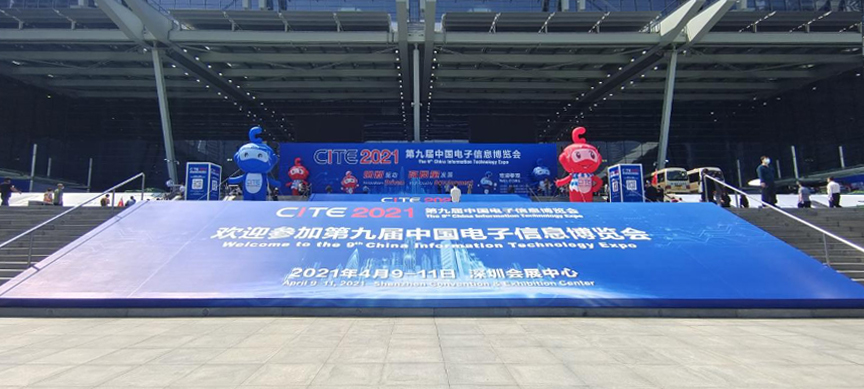 In the exhibition, we found out the application cases of our products in display field and had friendly communication with potential customers. At present, our FOP have been applied to dynamic display buttons and high-end displays.
Dynamic display buttons: Fiber optic plate is coupled with LCD display to form a dynamic display keyboard, which can dynamically display changing graphics and animations inside the buttons, overcoming the shortcomings of traditional mechanical buttons with single function. It has the advantages of flexible change of button content and function, adapting to different application scenarios, cool product, durable structure and efficient configuration. It can be applied to buttons of car/airplane display, game machine, live audio, vending machine, etc.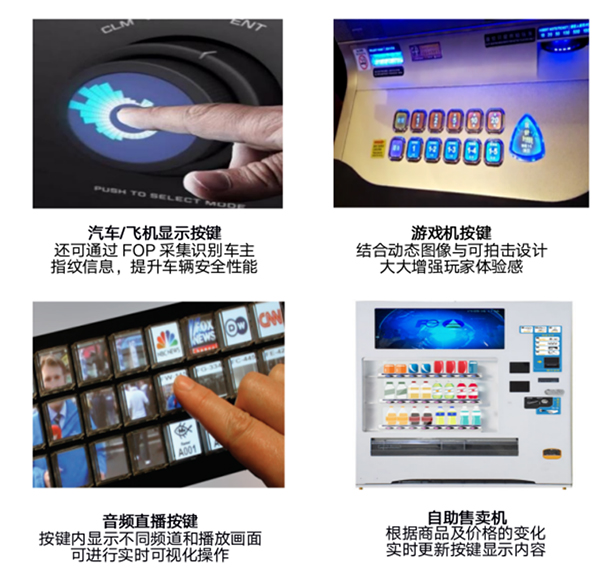 High-end display FOP: Our company currently produces X-Large fiber optic plates with a single area of up to 550*350mm2, and the NA can be customized according to the viewing angle demand, with stable and reliable performance, high surface hardness and strong environmental adaptability. The fiber optic plate is coupled with LCD display to control the viewing angle of the output screen. The application scenarios of this product are also very rich. It can be used for 1) airplane cockpit display, which solves the problem of reflection of the display screen on the windows, and improves the observation effect of the driver on the external environment; 2) car display, reduces interference to the driver and improves safety; 3) ATM display, controls the viewing angle of the customer's operation screen to protect personal information security; 4) airplane cockpit/car rear cabin entertainment display plate, reduces mutual interference between passengers.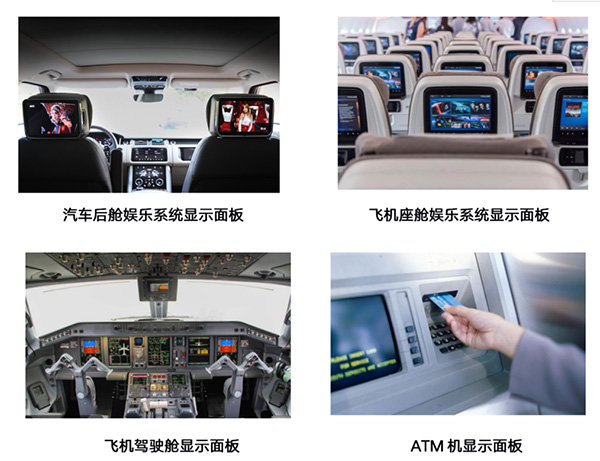 Seamless splicing display: Using the image expansion FOP to cover the edge of the splicing unit, achieve the expansion of the edge image, so as to cover the edge of the display, to achieve "seamless" splicing. It has the advantages of "seamless" splicing, "zero" optical distance, high transmission efficiency, clear image transmission (high resolution), etc.

The possibilities of fiber optic products in the field of electronic information are far more than these. If you have any new ideas, please contact us. We assure you of our best services at all times. Looking forward to exploring more possibilities of fiber optic products with you!