2022 Graduates join Induction Training
---
According to the company's business development needs and the overall planning of human resources, the company introduced many fresh graduates, who majored in Materials, Optical Information, Communication, Applied Physics, Mechanics, Law, etc. In order to integrate graduates into the company, change their role from students to employees, grow into useful talents of the company, and become a great boost for the company's development, the company organized a one-week centralized training session on July 4.
The training focuses on passing on to the new employees the vision, awareness, mentality, corporate culture, philosophy, values, professional ethics, literacy, etiquette, quality, safety and the basic situation of the company, and it also focuses on the training of teamwork, cooperation, communication and the building of three abilities. The training also assigned one-on-one technical tutors and one-on-many masters for each new graduate. The company held a grand ceremony and arranged thematic discussions and outdoor training. These events are rich in content, diverse in form and interactive, delivering excellent results.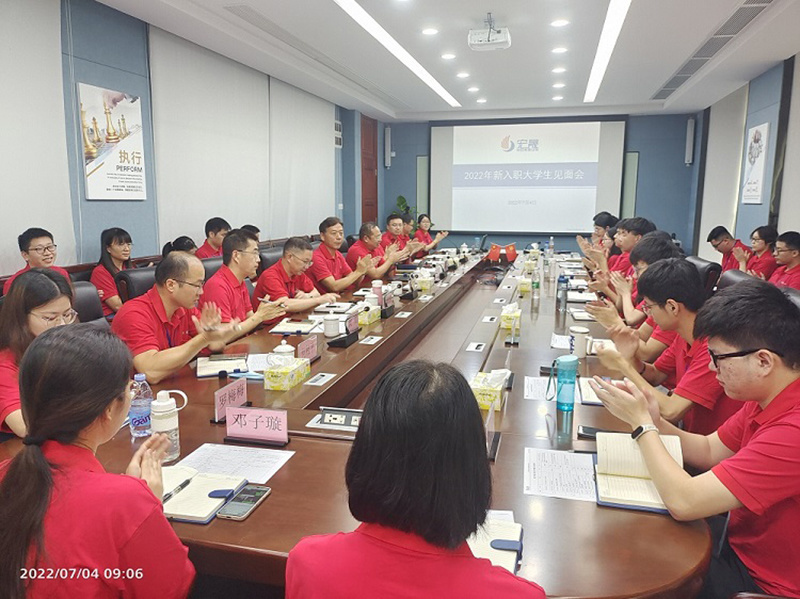 The Ceremony for Mentorship
On 7 July, the ceremony for new graduates was held in Conference Room 1 on the fourth floor of the office building. Thirteen new graduates and front-line masters attended the ceremony, and the company's leaders, directors of relevant departments and student mentors witnessed the exciting moment.
During the ceremony, there were moving scenes: apprentices respectfully served tea to their masters, took a solemn oath, and bowed cordially. In turn, the masters sent their heartfelt wishes. Everyone present was touched by such scenes, and they placed great hope in the 13 pairs of masters and apprentices.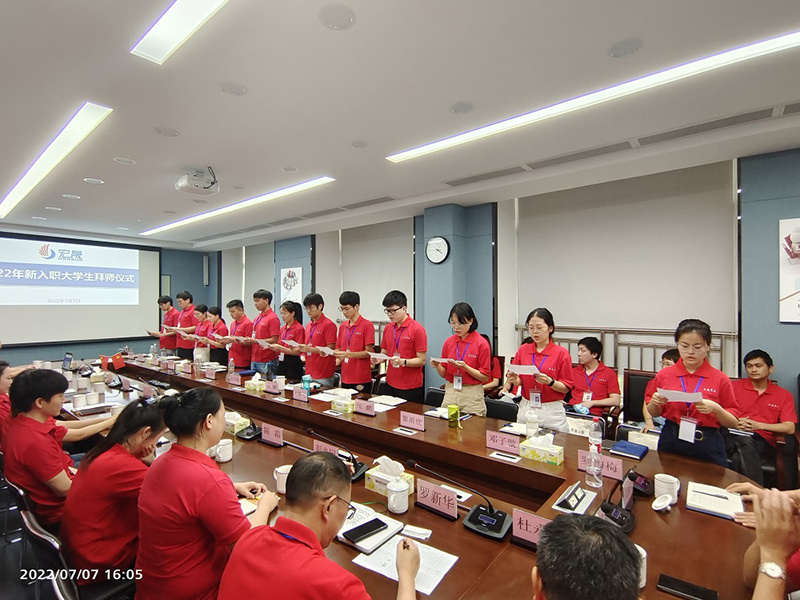 Outdoor Training for Graduates
On July 9, the 2022 outdoor training for graduates was carried out at the Three's Training Base in Liuxi River National Forest Park (Conghua District, Guangzhou). A total of 30 members participated in the outdoor training, including new management specialists, workshop directors and support staff. Training items included self-introduction, team building, personality style show, orienteering, code breaking, breath power, block crossing, power circuit, etc. The entire training process was well planned. The participants were full of spirit and energy. They overcame themselves and finished each session with outstanding performance.
Although experience-oriented outdoor training was experience-oriented, no one was shunning hardships, and everyone was moving forward bravely with gratitude and trust in their partners. Working closely, each team worked hard to finish each session with better results, which not only reflects the courage and insight of each individual and the captain's responsibility, but also presents the team spirit of communication, cooperation, trust, and gratitude, showing the strength of an organization.
It is believed that centralized training and one week of outdoor training can address the seven concerns of newcomers and help them change their role from student to employee. As such, they can leverage their power in the HONSUN family and become great talent to help grow a company, create greater value and improve themselves.